choosing the right bike tyre
Size matters
The tyre you choose should fit the appropriate rim size. Using tyres that are way wider than the befitting size would surely give you more grip, but they are not necessarily better. It could result in lesser agility along with acceleration and suspension duties being hampered.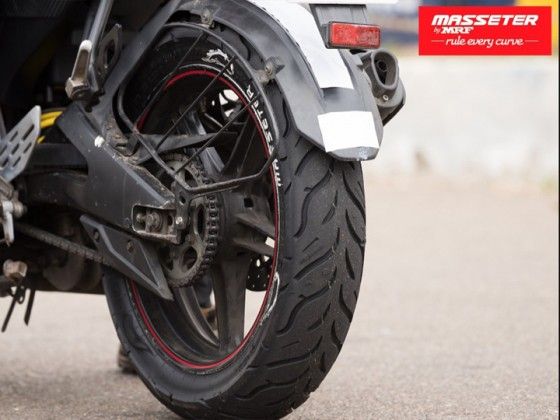 5 Basic Tips For Buying A Motorcycle Tyre 5 Basic Tips For Buying A Motorcycle Tyre
Riding motorcycles is one joyous and adrenaline pumping exercise. However, unlike cars, motorcycles are single-track vehicles, and because of this very reason, they're being tagged as outright 'dangerous' by the wise and the sense of the world. Their logic is simple and quite rational if you give it a thought. For instance, if you make a mistake while riding a motorcycle, odds are that you're likely to get hurt badly. There could be many reasons for a crash/accident, however, on several occasions, it has been seen that motorcyclists meet with undeserved fate just because of some fault in the running components of a motorcycle. Tyres, for example, are one among them!
In order to ensure that your motorcycle always stays on the road with its rubber side down, it's very important for you to keep that 'rubber' in good nick. And most importantly, you should be able enough to differentiate between different types of tyres while purchasing one for your motorcycle. For they are your motorcycle's only contact patch with the road.