Why is it Important to Have Your Tires Checked Regularly? Click Here to Know…
Tired of low quality tyres for your DREAM BIKE AND CAR? We have a full range of high quality tyres for your vehicle. Our tyres have been designed with the latest technology to provide you with the best durability and performance.
With our wide range of tyres and our prices, we're sure you'll find what you're looking for!
If you need a new set of tyres for your bike and car, come to us. We have a full range of tyres for all bike and car brands such as honda, baja, yamaha, kTM, maruti, hyundai, nissan, tata, mahindra, and many other vehicle makers. We have quality tyres at the best prices. You won't regret coming to us!
OUR TIMINGS:
(May Change anytime as per Covid Guidelines)
MONDAY to SATURDAY
SUNDAY: 10 AM to 2 PM
Our Services:
New and Used ALL BRAND Tyres
(Indian and Imported)
Wheel Balance
Wheel Alignment
Repair and Washing
Vehicle Insurance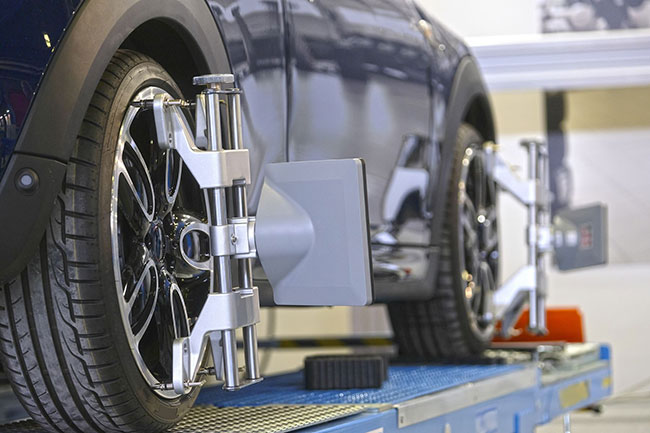 Wheel Alignment Near Me
Alignment assures your tires meet the road at the proper angle, your wheels are pointing straight and your tires are centered in the wheel wells. It adjusts the angles of your vehicle's wheels to original specs for best gas mileage, proper road contact, a smooth ride, and the longest tire life.
Wheel Balance and Wheel Alignment at Best Price in Bathinda
Click to Book and Pay for Wheel Alignment Service
Bike and Car Tyres Near Me: Multibrand tyre store
We are Multibrand Tyre Store having full range of Activa tyres, Bike Tyres, Car Tyre as Best Car Tyre, Tractor Tyre, Call for tractor tyre price. We also have best quality Tata Ace tyres, know best tata ace price for tyres, for tata magic, tata ace gold
Contact: 86995-20216 (Call and WhatsApp)
Reach us: Near Bus Stand, Adjoining HP Petrol Bank, Bathinda
About Us