FEATURES
Computer-generated tread-block sequence and structure profile, along with cut-resistant tread compounds, ensure superior performance on rough/off-road conditions.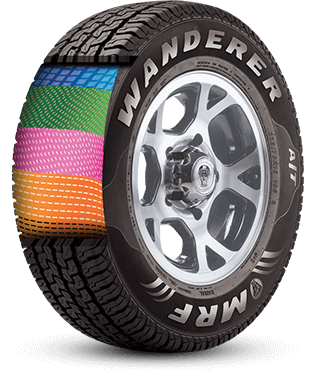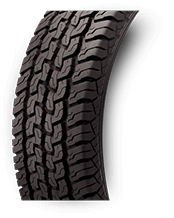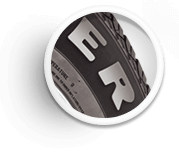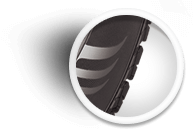 Multi-layered reinforced steel belt package with N-66 cap ply enhances performance on all terrains.
The bold sidewall graphics makes your vehicle look distinctive and stylish.
A multi-layer hi-modulus carcass and sidewall give a superior driving experience.
https://www.mrftyres.com/mrf-wanderer
BENEFITS
ATTReinforced steel and N66 Ply to conquer all terrain.
City/Highway PerformanceConsistent performance at all speeds.
Wet PerformanceWide grooves for outstanding grip in wet conditions.
Rough RoadsEnhanced endurance and safe braking capabilities.
All weather PerformerOptimum performance throughout the year.